Aug 12, 2019 06:48 PM Central
Whether you travel for work or pleasure or both, it never hurts to share ideas for making a trip less stressful. Having recently returned from a short vacation I thought it might be helpful to share some of my tips for easing the stress of traveling. So, here's the short list!
Keep a set of travel sized (3.4 oz or less) toiletries in a clear travel bag. This way all you have to do is ensure that each bottle contains enough for the length of your trip. Everything I normally use is already in place so I don't forget anything. This is also very handy for your gym bag!
Items that you don't keep an extra in a small size such as makeup, cotton balls, etc. should be kept out or placed directly into your travel bag after the last time you use them before your trip.
Have a container specifically for your essential oils so there is less risk of breakage or leaking.
Keep chargers for your phone and electronics with you and not just in your checked bag.
Roll up clothing so it takes up less space and may be less wrinkled when you arrive at your destination.
Take wrinkle free or lightweight items as much as possible. Bring an empty spray bottle so you can spritz clothing when you hang it up to loosen wrinkles.
If you live in a hot place like I do here in the Sonoran Desert, remember that other places are likely to be cooler and be sure to take a jacket or sweater!
If you fly a lot, consider enrolling in TSA PreCheck. This will get you through the security line much faster and with less inconvenience.
Take a set of earplugs or headphones just in case the noise level gets out of control. A traveler I met told of an 11 hour flight during which a baby screamed the entire time. Don't get angry, block it out!
Only take bank/credit cards that you may need to use while away. Keep others secure at home.
Don't forget the Thieves and Stress Away!
I hope these tips are helpful to you! May your next trip be a fun adventure!
What are some of your favorite travel tips? Please share them in the comments below!
Nov 22, 2018 02:22 AM Central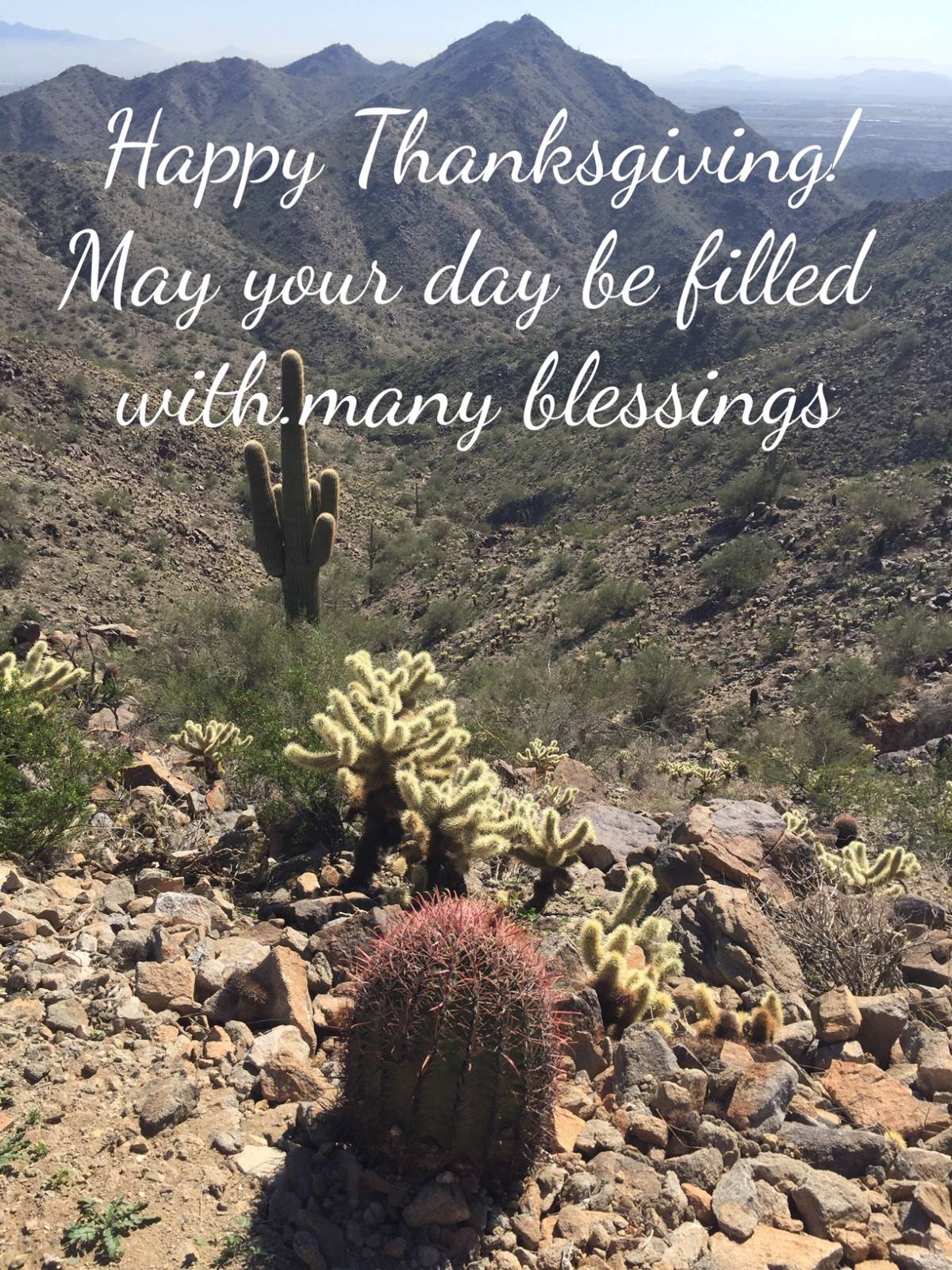 This is the season when most of us reflect on the things we are grateful for. We have just recognized the sacrifices of our military on Veterans Day, and now on to Thanksgiving,
a time when we are thinking about thankfulness and gratitude along with all that food!
All around the web we find articles about the many benefits of gratitude. Personally, I find that when I look at my life, my family and my friends with a sense of gratitude, I tend to find their positive attributes. It's a wonderful thing to look at someone else and truly feel happy and blessed to have them in your life. In this life, we humans tend to look around and see those who have what we perceive to be "more" than we do, whether it be "more" career success, "more" financial success, "more" successful children, etc., on and on. In fact if we are honest with ourselves, we can look in another direction and see many people who are in a different place in life and don't share even a small part of what we consider success.
Have you thought about what success is to you? Is it a balanced life? More money? A higher rung on the career ladder? What really truly makes you happy? Take a moment to consider it. Then, look around your life and write down the things that you are truly grateful for. A home, transportation, food to eat, family around, whatever it may be. Keep this list where you can refer to it when you feel down, or unsuccessful or frustrated with your kids or your spouse. It will help you keep a positive focus on life, not just during this Thanksgiving holiday, but all year round.
Gratitude essential oil is a blend composed of oils known to be soothing and relaxing, promoting feelings of peace and positive attitude. It has a lovely aroma, and is an essential part of my day. Apply it or diffuse while pondering the blessings in your life. It just might enhance those good things and give a lift to your day!
Happy Thanksgiving!
Shoppin
g!
We can't forget Black Friday and Cyber Monday! Did you know that Young Living is having a
SALE?
Be sure to check it out!